THE PREVIEW
Previews of the upcoming movie
Six minute trailer for upcoming film
---
Bringing the Legacy of Katsu Goto to Life: A 23-minute preview
About our project
Our funding goals to complete this film
A man building a better life for himself and others
Discover the story of Katsu Goto, a plantation worker and labor leader who was lynched in Honoka'a, Hawai'i in 1889 as told through intimate interviews with his descendants, academic and historical scholars and community members. This 60-minute film will use dramatic re-enactments, historical photos and beautiful footage filmed in Hawaii, Japan and other location in the United States to bring this tragic and inspiring story to life.
Total funds needed

percentage raised of $165,100
THE PRODUCTION TEAM
team members in Hawaii
PATSY Y. IWASAKI
Project Director/Writer/Executive Producer
Patsy Y. Iwasaki is a Communication and English Department faculty member at the University of Hawaii at Hilo and is working towards her Ph.D. in Education. Receiving a research grant from the Goto of Hiroshima Foundation inspired her to write the graphic novel "Hamakua Hero: A True Plantation Story," about Katsu Goto and to create this documentary.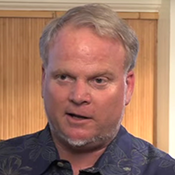 DANNY MILLER
Director/Producer/Editor/Writer
Danny been directing award-winning films for 25 years, his documentaries have aired on PBS, HBO, Cinemax and Showtime. His film, Seeds of Hope was the most popular at the Hawaii International Film Festival in 2012.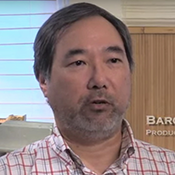 BARON SEKIYA
Producer/Writer/Photographer
Baron Sekiya is a Hawaii based photographer who specializes in documentary photography and filmmaking. Baron is the Founder/Publisher of Hawaii 24/7 news website based on Hawaii Island.
Blog / Latest News
Behind the scenes of the Katsu Goto movie project
A preview and behind the scenes look at the making of the documentary film.
A free viewing period on the Nippon Golden Network (NGN 1 on Channel 677)
Our team visited Maui and was allowed to film the burning of sugar cane fields before the harvest. Maui is the location of the last operating sugar cane plantation in Hawaii.
Previous
Next